Accommodations
The Westin St. John Resort Villas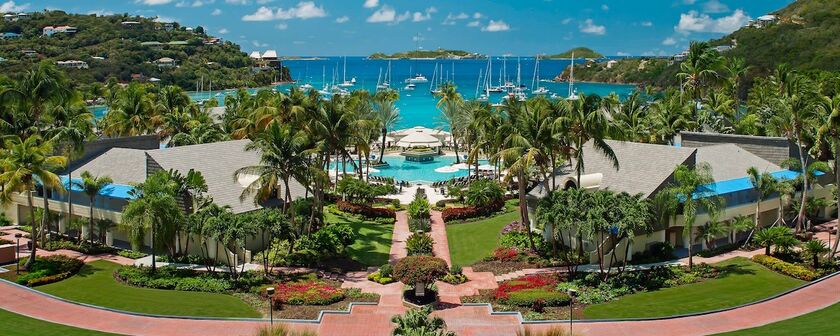 300B Chocolate Hole, St. John, VI 00830
(340) 693-8000

The room block is from Wednesday July 10 - Tuesday July 16, you can select any date within that range. If you would like to stay outside of those dates, please contact The Westin directly. Last day to book from the room block is 4:00pm hotel time, on May 27, 2019.
Rental/Hotel Options
Rental options on St. John can be accessed through Airbnb or VRBO. We recommend staying on the Cruz Bay side of the island.
Outside of house rentals, please visit Gallows Point.
Travel To St. John
Cyril E. King Airport
Airport Rd, Charlotte Amalie West, St Thomas 00802, USVI

Code: STT
St. John is the smallest of three USVI and does not have an airport.
To reach St. John you will first fly to St. Thomas and catch a ferry from St. Thomas to St. John. Please see below for ferry options.
The Westin St. John Ferry

340-693-8000

For those staying at The Westin, you can access The Westin Ferry. Once you arrive at the St. Thomas airport, you will check in at The Westin airport reception desk in baggage claim. They will take your luggage and provide a car service to The Westin ferry. The ferry from St. Thomas will take you to directly The Westin St. John private dock where you will be greeted with a rum punch. Your luggage will meet you in your room.
The cost of The Westin Ferry is $120. This includes unlimited ferry access to St. Thomas as well as round trip service from and to the airport (car + ferry).
After you have booked your flight and hotel, please call The Westin to book your ferry. They will ask for your flight number and room confirmation number.
Local ferry from St. Thomas to St. John
Red Hook, East End, St. Thomas, U.S. Virgin Islands

From the St. Thomas airport you'll take a cab to the Red Hook Ferry Dock (roughly 30 mins) and board the ferry to St. John Cruz Bay. Once you arrive in Cruz Bay you can take a taxi to your hotel/house.
What To Bring
Cash: the taxi's on the islands ONLY accept cash. There are ATMs but no major banks.
Passport: St. John is a US territory however if you would like to go to the BVIs a passport is required. When you leave STT you go through customs and a passport helps to expedite the process. If you don't have a passport and only stay in St. John, you don't need a passport.
Sneakers: St. John is ~60% National Park and there are many beautiful hiking trails to explore while on the island, see interactive map. If you're staying at The Westin, there is also a gym on the property.
Anything else you'd bring to the beach! :) The Westin has beach towels.
Transportation On St. John
Car Rentals
If you're planning to stay for a while and explore the island a rental car may be a good option, even for a day. Some of the beaches, past Cinnamon Bay, may have limited taxi service regularly driving by or waiting there.
Cars in St. John drive on the the left side of the road and the roads are windy and hilly.
O'Connor Rental is located on The Westin property (340.776.6343)
Cool Breeze (340.776.6588)
Courtesy (340.776.6650)
Penn's Taxi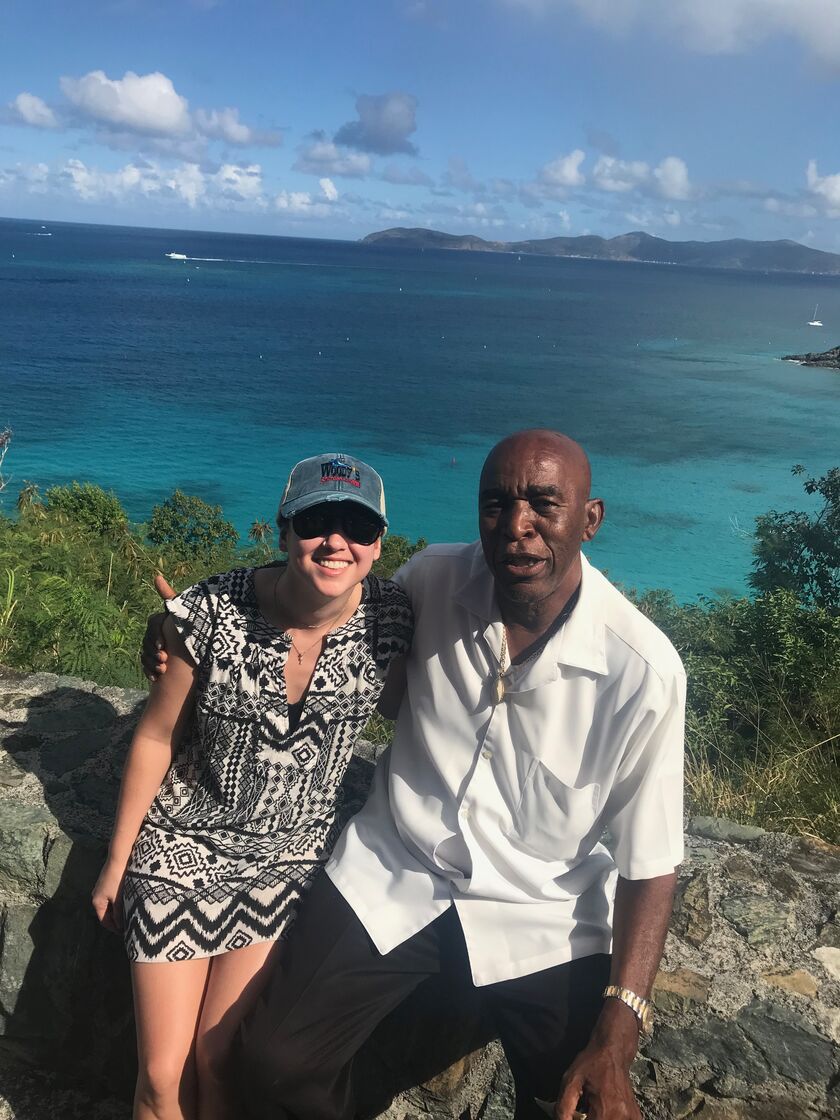 This is Mr. Penn! His company, Penn's Taxi, is one of the best taxi services on the island! This photo was taken overlooking Trunk Bay.

340.513.1699
Lornette Penn (Mr. Penn's daughter): 340.998.6249
Additional Taxi Services
Star Fish Tours and Taxi Services: (340) 998-6139
St. John Taxi: (340) 693-7530

Uber and Lyft do not exist on the island. The taxi's are unique to the island. They look like the below :)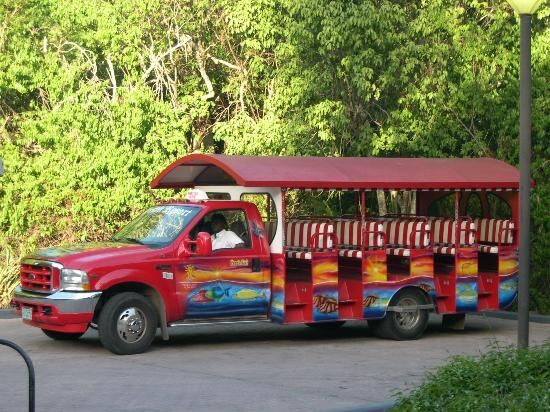 Favorite Restaurants
The Lime Inn
Cruz Bay, St John 00830, USVI

Extra Virgin Bistro
6D Cruz Bay, Saint John, VI 00830, USVI

La Tapa
Cruz Bay, St John 00830, USVI

Cruz Bay Landing
6 D Cruz Bay Town, St John, VI 00831, USVI

Morgan's Mango
18-1 Enighed Cruz Bay, St John 00831, USVI

The Longboard
USVI, Cruz Bay, St John 00830, USVI

High Tide
Cruz Bay, St John, VI 00831

The Tap & Still Cruz Bay
Cruz Bay St John 00830, Cruz Bay, St John 00830, USVI

Favorite Bars
Woody's
One of the most famous bars on the island. Located in Cruz Bay with a fabulous happy hour every day from 3-6! They serve great drinks and bar food.
Beach Bar
Category 5 hurricanes Irma and Maria devastated the restaurants and bars directly on the beach in Cruz Bay. Beach Bar has temporarily rebuilt right on the beach with a stage. Great drinks and music daily. Food is not currently served.
The Tap Room
St. John Brewers has opened their own Tap Room serving their locally brewed beers and food.